IT ALL STARTED WITH KITCHEN-COUNTER NOTES AND BRAINSTORMING BY MAIL
Seasonal (or so) Sense Explorations, Pre-loaded Content Without Noisy Blog Posts...
WITH OUR DAUGHTERS hands to help, WE GRABBED HOUSEHOLD TOOLS AND SCRAPS AROUND US AND STARTED TO CURATE SENSORY BOXES THAT WE COULD MAIL TO EACH OTHER. WHILE SPARKING CONNECTION AND CONVERSATION, WE DISCOVERED THE SATISFACTION OF THE SLOW FORMAT.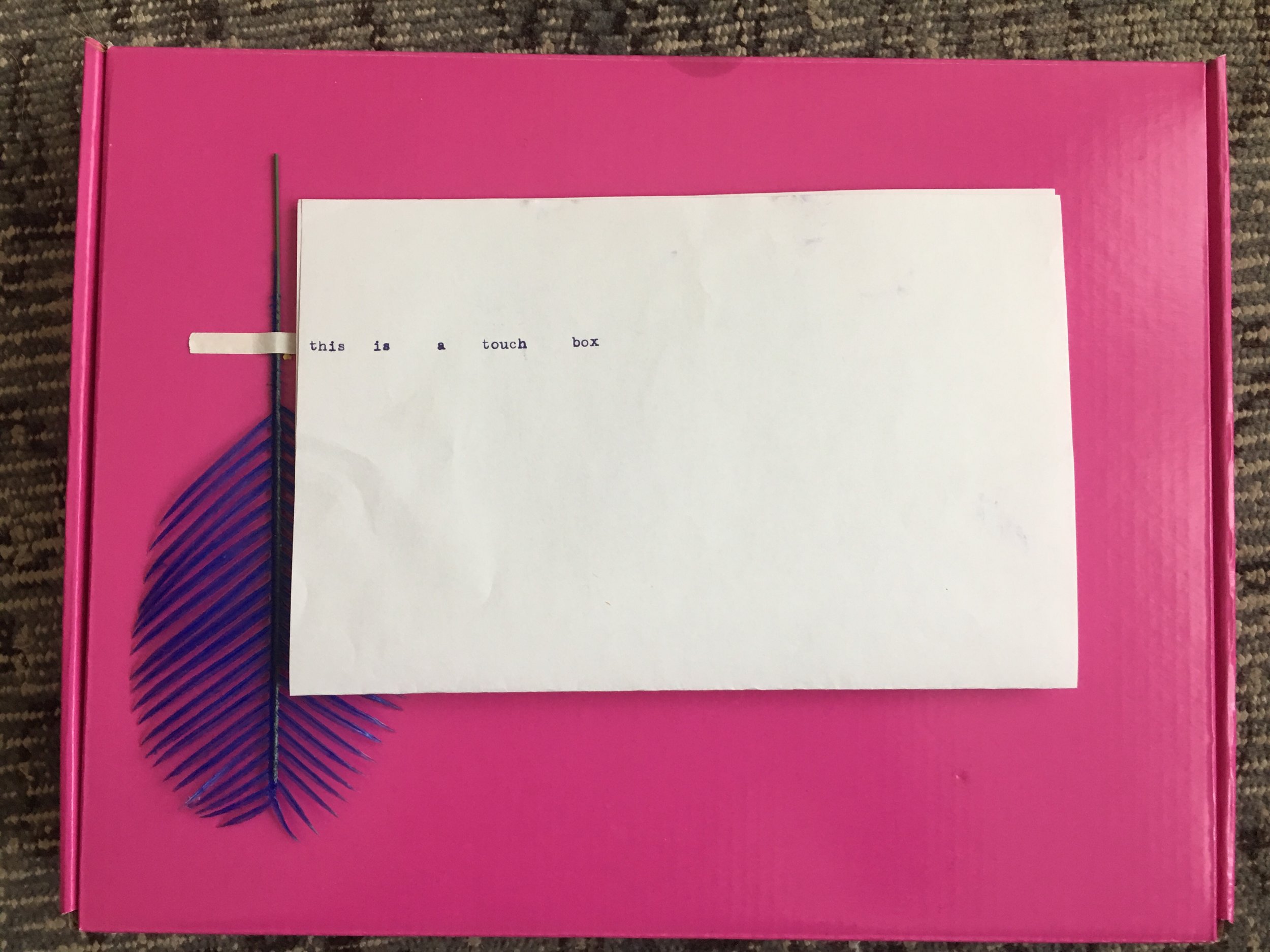 SENSORY FOCUS BOX I: TOUCH!
1. Create 2. Pack 3. Ship 4. Experience